Europe hotel's rooms, holidays hotel on the edge of the Mediterranean.
Europe hotel La Grande-Motte
Holidays rental La Grande-Motte

Bâbord room
Softness and comfort !

The Bâbord (Port) room offer the same amenities and cosy comfort: reversible air-conditioning, flat-screen TV, DVB, international channels, stations, free WiFi, direct-dial telephone, minibar, safe, hair-dryer...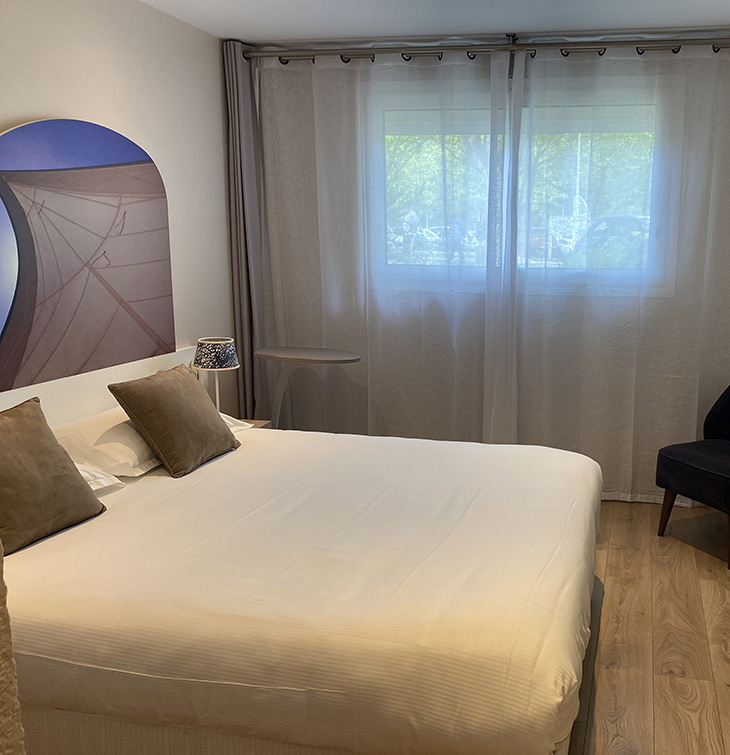 Tribord room
Exceptional comfort !

The Tribord (Starboard) rooms with a southern exposure have a balcony, terrace or cosy sitting area.
Located south, Tribord rooms invite you to savor exceptional comfort in a friendly setting overlooking the flower garden and pool.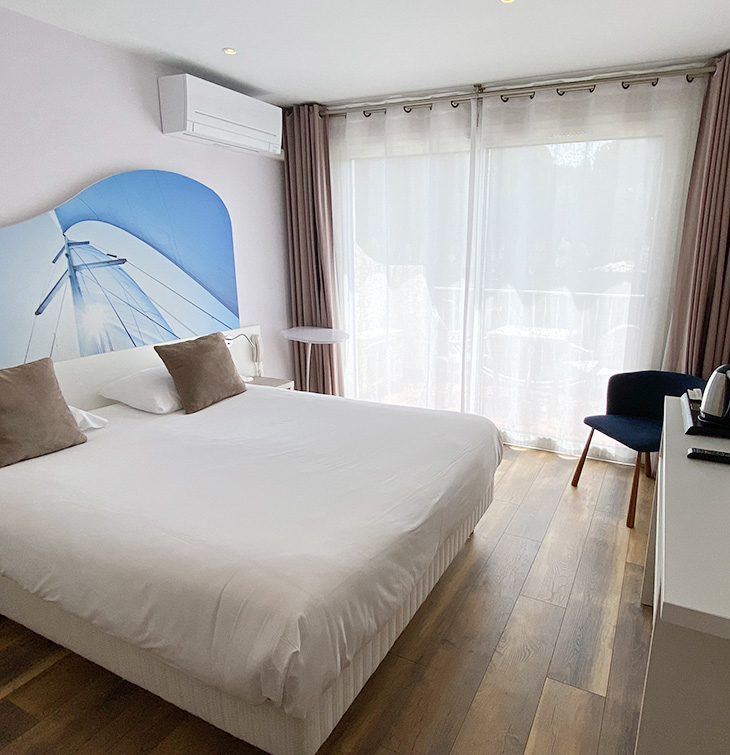 Triple Starboard with balcony
Softness and comfort !

Tribord triple rooms can accommodate up to 3 guests. They come with a queen-size bed and a twin bed. All Triple Tribord rooms are south facing, upstairs and have a balcony.